Kile Shaw – Wedding Sales and Event Coordinator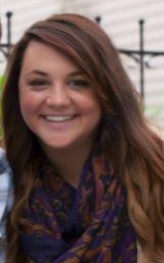 Kile graduated in 2012 from Indiana University with a degree in Tourism and Event Management. It was during her student internship at the Indiana State Museum where she discovered her love for all things wedding. Kile has been with the Indiana Roof Ballroom since 2013, where she has learned to connect with families and create a fun and enjoyable event planning experience. Kile has a knack for staying up to date on the latest trends and making a couple's vision come to life. Through her membership with the International Live Events Association, Kile has also garnered great relationships with other vendors in the Indianapolis area.In her spare time, Kile enjoys calligraphy, going to concerts and trying new restaurants with her husband. She also loves a good cup of coffee (iced), watching movies and cuddling with her adorable puppy, Lewie.
Antonia Zunarelli – Facility Sales Manager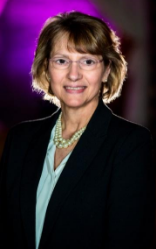 As part of a large Italian family, large meals and family gatherings have been a central part of Antonia's life. She grew up in a household of 23 people so meals were served in shifts at the kitchen table or at banquet tables in the basement kitchen on Thursdays, when extended family and friends had dinner with them. During college and after, Antonia spent several years in Italy. She met and married an Italian from Bologna, the food capital of Italy and became part of her husband's family. Her mother-in-law grew up and worked on a farm with her husband prior to moving to the city. Farm to table was a way of life, not just a coined phrase. She made pastas, specialty breads, marmalades, cheeses, pastries and so many more delicacies from scratch. Antonia's brother-in-law had a rural farm house from which they got fruit, nuts, fresh vegetables, poultry and eggs. Her time there was a life changing experience. At the urging of her aunt, Antonia's brother Jack Bayt opened his first restaurant, Costantino's. She joined him for a brief time before going to school then Italy. Jack went on to build the largest independent catering service in Indianapolis, Crystal Catering. When Antonia returned from Italy, She began as a sales assistant in one of his catering facilities as a temporary job. With her love of food and organizing travel and events, she found catering to be a perfect fit! They created a company culture that focused on offering great food, service and experience in their facilities. Crystal catering was synonymous with the best. The company ownership changed from family run to a corporate structure and back to family for the last 10 years. Their credo remains unchanged. Their house is your house and they invite you to make memories with great food and service.
Craig Skidmore - Director of Operations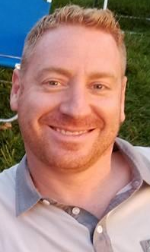 Craig began his career in catering shortly after high school in 1998 as a banquet server. Several years later he joined the US Navy as a Navigation Electronics Technician aboard a submarine where he gained irreplaceable experience and discipline while traveling the world. Craig returned home to Indianapolis after his tour and attended college pursuing a business degree. He loved his experiences in catering and returned to the Indiana Roof Ballroom in 2004 where he quickly advanced.In 2007 Craig joined the management team when he was promoted to Operations Manager. Craig is a detail oriented leader who prides himself on exemplary customer service. His innovative approach to menu and cocktail development comes from his love for exploring new restaurants. He leads the service staff, growing young college professionals, where everyone strives to exceed customer expectations. Craig displays a true passion for life and loves adventure and travel. Craig enjoys playing sports, socializing with friends and family, and exploring all the beautiful things life has to offer!
Jeff Van Der Moere – Catering Sales Manager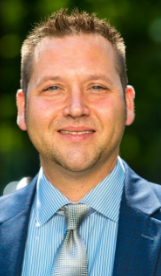 Jeff has been with The Indiana Roof Ballroom since 1997. He has decades of experience not only in the hospitality industry but specifically at The Indiana Roof Ballroom. He holds a degree from Purdue University in Industrial Organizational Psychology and has a background in Human Resources, Employee Training and Event Operations. After his tenure as the operations manager he was promoted to the catering sales manager and has since led a team that is collaborative, innovative and devoted to the success of each and every event. He is known for his dynamic approach and ability to take on even the most challenging projects and continues to develop the company's progressive mentality and leading presence in the event industry. From planning to execution, he dedicates his focus on every detail involved in flawlessly accomplishing even the most diverse event, taking it a step further to partner with clients to reach their missions.As a husband and father of three boys, Jeff enjoys traveling in hopes of finding beaches, fishing and unique dining establishments that serve creative dishes and craft cocktails. He loves submersing himself in the different cultures and cuisines of the areas he's visiting. He particularly enjoy great seafood with sushi being a family favorite. He shares these interests with his wife Amanda, who is also a catering sales manager within his company at The Crane Bay.