This story first appeared in Sophisticated Living magazine's "Sophisticated Celebrations", written by Annie Mosbaugh Knapp for the September/October 2022 issue.
Large Wedding Reception at The Roof in Downtown Indy
Maria Sasso and Garrett Chinni were married on February 12, 2022 in Indianapolis, at St. Luke Catholic Church, followed by their wedding reception attended by 300 people at the Indiana Roof Ballroom. They first met in 2015, when they were both 19 years old; five years later, Garrett proposed in Brown County, Indiana.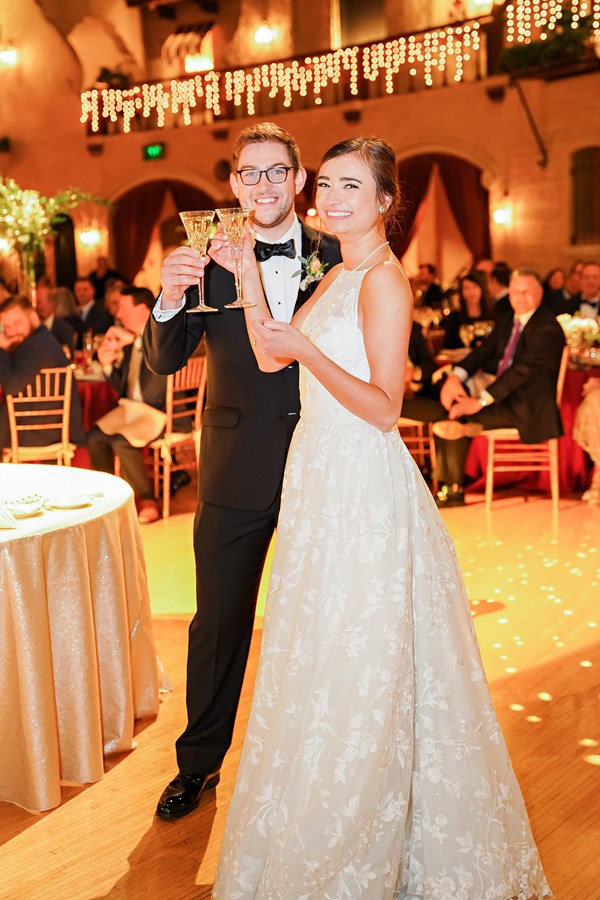 The couple were thrilled to be married in the church in which Maria had grown up, and they describe their reception at the Indiana Roof Ballroom as "the best party either of us have ever witnessed, the best day of our lives."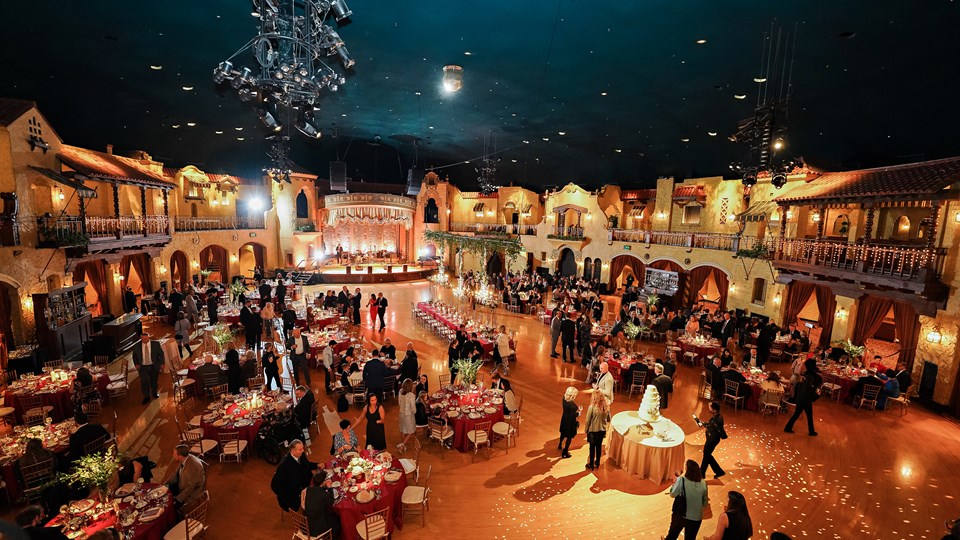 Wedding favors were jars of jam from a farm that Maria worked on in Peoria, Illinois. The lively band Charlie's Pocket kept everyone dancing throughout the evening. "They brought so much energy into the already magical space," says Maria.
A special touch at the wedding reception was a mural created by family friend Molly Evans that featured wedding photos of all of their family and friends. Says Maria, "Not only was it a great backdrop for photos, but it was also a beautiful visual reminder of all the love we're surrounded with in our lives."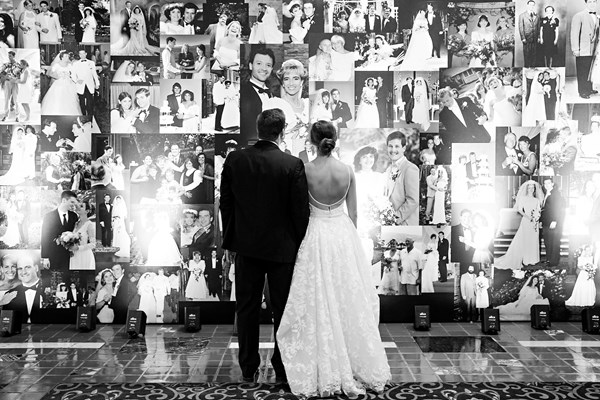 Ceremony and Wedding Reception Details
Photos from Sasso-Chinni Wedding Reception
Related Topics: Best Indianapolis Wedding Venues, Downtown Indianapolis Wedding Venues, Indianapolis Wedding Reception Venues, Winter Weddings, Wedding Catering, Wedding Venus, Large Wedding Venues in Indianapolis, Indianapolis Wedding Catering, Indianapolis Wedding Ideas, Indianapolis Wedding Receptions, Indianapolis Weddings, Wedding Receptions