The Indiana Latino Scholarship Fund (ILSF) is a collaborative initiative founded out of the desire and need to provide talented Latino high school and college students with scholarships, enabling them to attend higher education institutions. Annually, the ILSF host a dinner to honor outstanding Indiana Latino students and raise funds for scholarships. The Indiana Roof Ballroom was honored to host the 2014 Indiana Latino Scholarship Fund dinner on July 10, 2014. The charity fundraising event was a great success and was able to raise over $350,000 in scholarships for Indiana Latino students. This year alone, more than 100 scholarships were awarded to 100 students. The impact that the ILSF has on students and the community is remarkable. Their efforts help to create new beginnings for so many of Indiana's Latino student's. The Indiana Roof Ballroom is a proud partner and supporter of the Indiana Latino Scholarship Fund.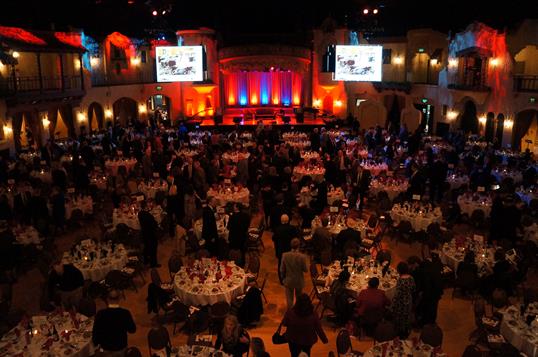 Special and Social Events
Planning a non-profit charity or social event? Please contact us to learn more about Downtown Indianapolis' premier event venue.


Related Topics: Meeting Rooms & Space in Indianapolis, Unique Venues, Downtown Indianapolis Venues, Fundraisers & Non-Profit Events, Indianapolis Fundraiser Venue, Indianapolis Non-Profit Event Venue, Indianapolis Social Event Venue, Indianapolis Special Event Venue, Social Events