We had the opportunity to be part of this surprise proposal at The Roof!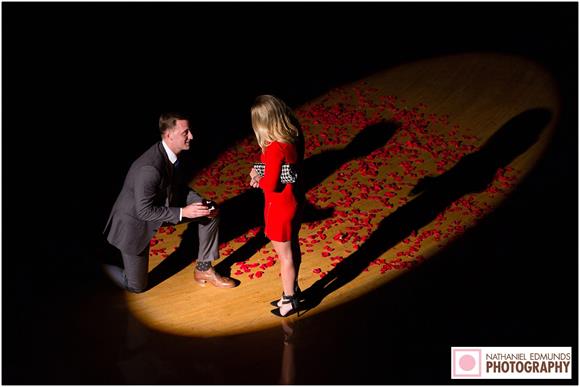 Congratulations to Danielle & Joey! Their amazing photos were captured by Nathaniel Edmunds Photography. We're looking forward to their beautiful wedding next November!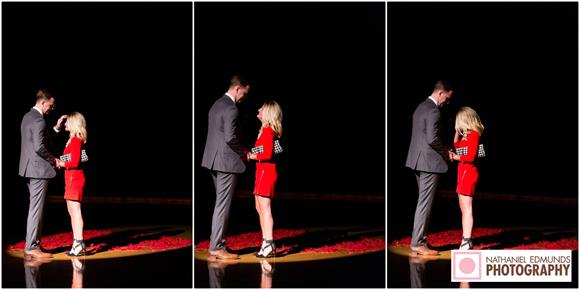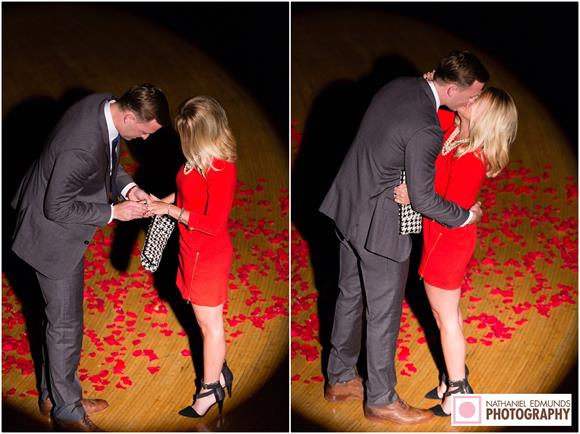 Engagement photoshoots can be difficult to plan (location, attire, etc.). Danielle was lucky enough to have hers done during the proposal!
Are you trying to plan your engagement shoot? Here are a few tips:
1.Attire – You don't have to coordinate your outfits with each other. Whether you prefer a casual or formal look, try to choose solid colors. These tend to photograph better than plaids or florals, for example. Also, try to avoid flashy jewelry, as it will distract from the focus of the photo. (The exception is your engagement ring, of course!)
2.Location – Do you envision your photos inside or outside, or both? Do you want to include a specific location that is special to you two? Think about this and talk it over with your fiancé.
3.Photographer – Spend time researching photographers in your area. Ask friends/family for suggestions and take a look at the quality of the photos each photographer produces. We love the quality of the shots in this shoot!
Interested in having your engagement, wedding or event at the Indiana Roof Ballroom? Contact us for more information!
Related Topics: Engagement, Engagement Photoshoot in Indianapolis, Wedding Photography Indianapolis, Wedding Planning Indianapolis, Weddings, Indianapolis Wedding Ideas, Indianapolis Weddings