This week we have been very busy here at the Indiana Roof Ballroom, as we have had wedding tastings all week. Many times when we show the room to potential brides or grooms they ask us if they are allowed to have a tasting, in order to try the food before they pick their menu.
Tastings here at the Roof are set up in such a way that you not only get to try our fabulous food, you get to see different room look ideas, meet with our technical representative and meet our management team that will work with you throughout the process of planning your wedding reception.
We love being able to offer this time for you to come in and be pampered by our staff before your wedding, because it allows us more time to get to know you and you more time to get to know us.
Below are two pictures of how the ballroom is setup during tastings. The room setup allows our brides and grooms to see the different gobos and lighting options, and even some different linen options!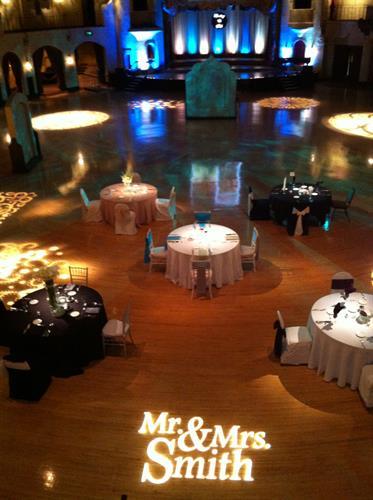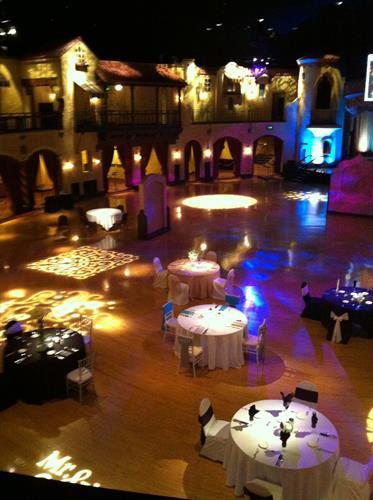 To see pictures of previous weddings we have held here at the Indiana Roof Ballroom feel free to go to our wedding photo gallery.
Related Topics: Event Catering, Indianapolis Wedding Catering, Wedding Ideas, Wedding Receptions, Weddings, Indianapolis Wedding Venue, Wedding Menu Tastings, Wedding Planning Indianapolis, Indianapolis Wedding Receptions