This featured wedding first appeared in Sophisticated Living magazine's "Sophisticated Celebrations", written by Annie Mosbaugh Knapp for the November/December 2022 issue
Summer Wedding In Downtown Indianapolis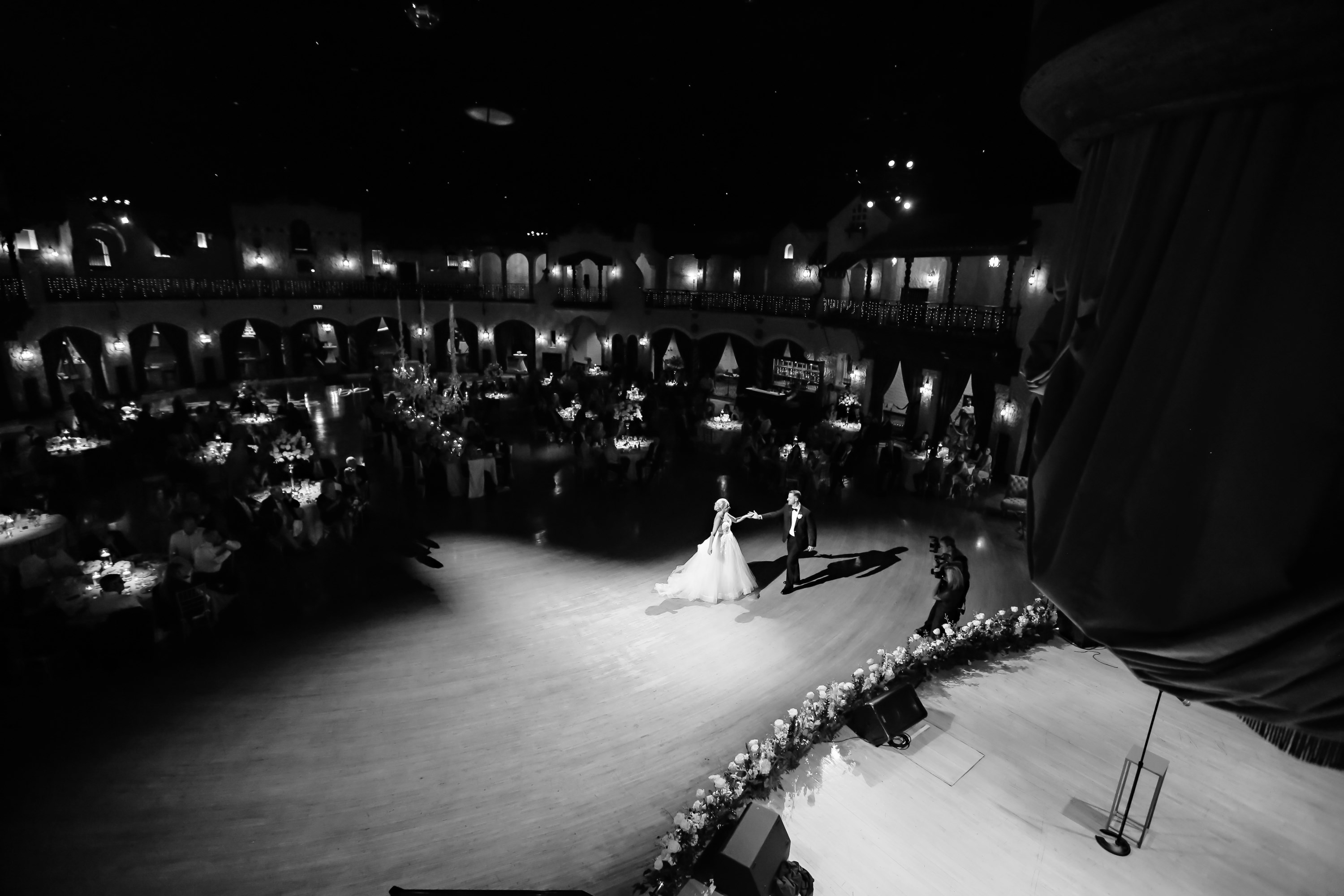 The wedding reception of Kristen Hines and Patrick Gannon on Saturday, July 23, 2022 at The Indiana Roof Ballroom was a genuine celebration of their love and friendship. The two met while they both worked at Yelp in Chicago, and Patrick was Kristen's boss! It was love at first sight for both of them.
The two shared a 700 sq. ft apartment at Marina Towers (including the outside balcony) for two years, and that was a true test of their love for sure!! Kristen always dreamed of a fairy tale wedding, and the Indiana State House and the Indiana Roof Ballroom were perfect backdrops for a fairy tale wedding and romance!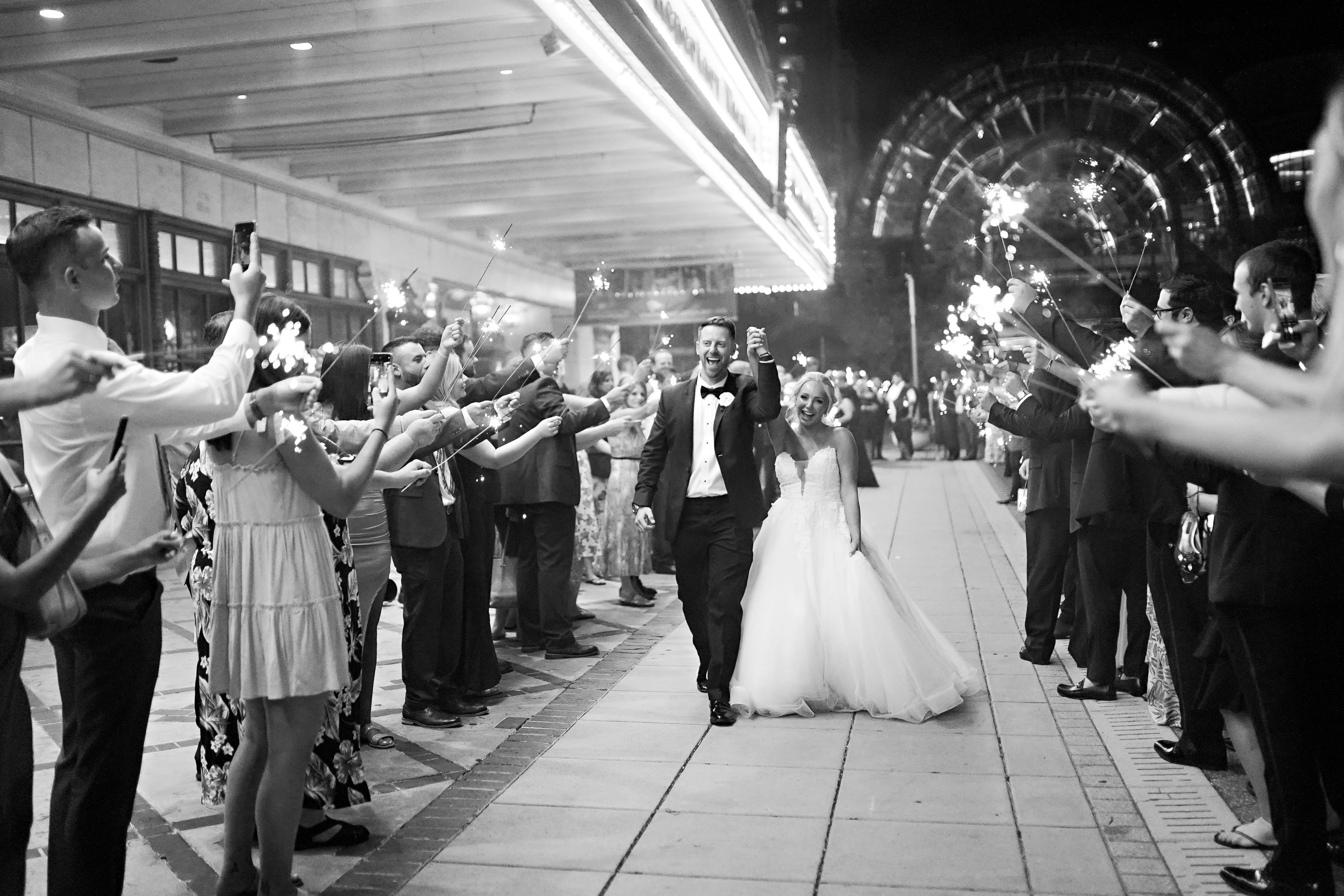 They had a magnificent sparkler exit; the band did not take one break so there were three straight hours of dancing and a full dance floor! Kaitlin Pennington, Maid of Honor, broke tradition by making her speech more of a "drinking game"! Every time she said "Pat", the groom's name, the guests had to say "Cheers" and drink! Kristen and Patrick are a very fun couple and this was perfect for their special day!
Wedding Ceremony and Reception Details
Magical Photos from Hines-Gannon Wedding
Related Topics: Summer Weddings, Downtown Indianapolis Wedding Venues, Indianapolis Wedding Reception Venues, Wedding Venus, Unique Wedding Venues, Indianapolis Event Venue, Indianapolis Ballroom, Indianapolis Wedding Catering, Indianapolis Wedding Receptions, Indianapolis Weddings, Wedding Ideas, Weddings