The Indiana Roof Ballroom, a premier venue located in Downtown Indianapolis, replicates a quaint, European Village and offers many unique features. Here are some items we offer to enhance the look of your event:
1. 3 crystal chandeliers that can be hung from a truss in the center of the ballroom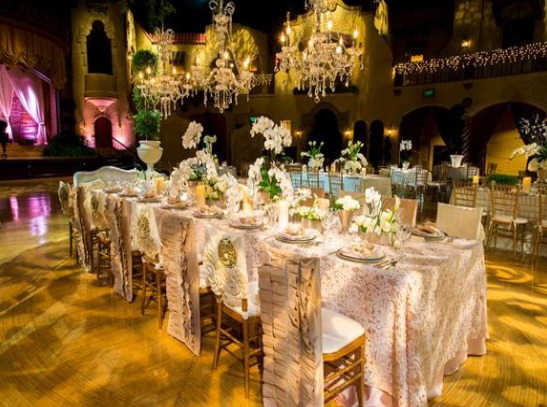 2. We now offer for rent, a white, pintuck loveseat couch for the bride & groom to sit on at the end of the head table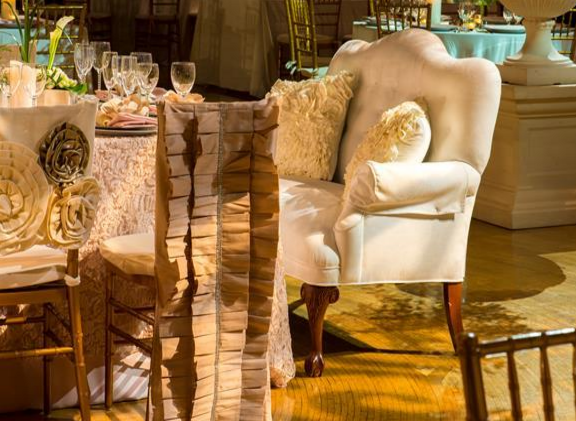 3. Floral arrangements are an important aspect of wedding receptions, and McNamara Florist creates amazing designs (shown below)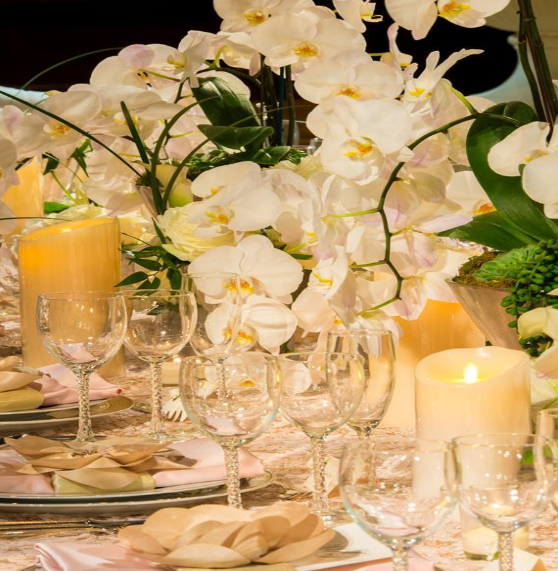 4. Banquet-style seating is available, as well as our traditional round 5ft. tables. The banquet-style tables can be rented from A Classic Party Rental.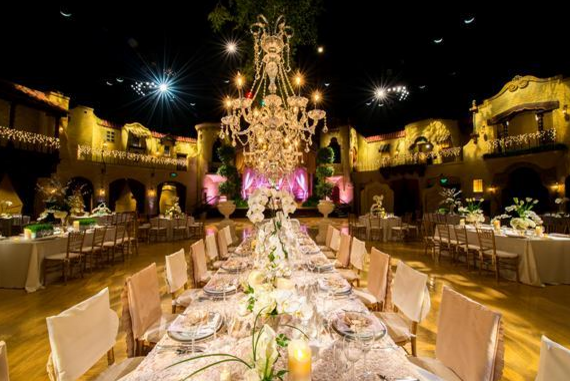 5. The stage can have an eye-catching look with draping hung from top to bottom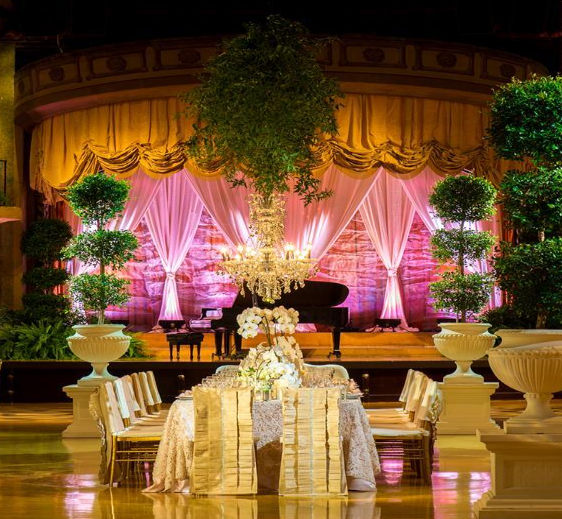 6. Here is an example of the lighting that can be done (Markey's Rental & Staging). This is an outdoor, garden-inspired look, perfect for any color scheme you choose.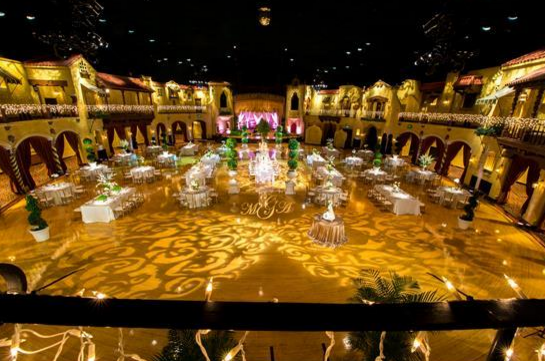 7. New linens are available from A Classic Party Rental, pending availablility: A blush overlay (shown on the head table below) & a champagne sequin linen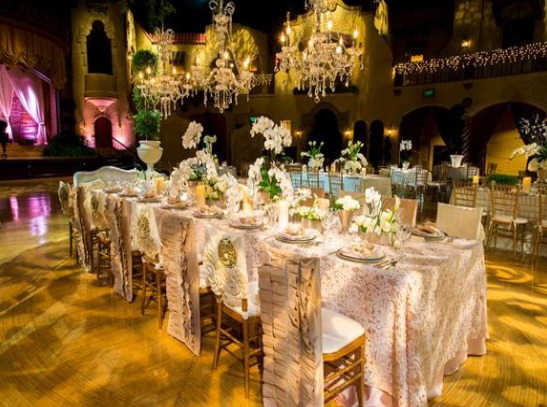 (shown on the cake table below)





Tell us what you think of these features & how you would utilize them for your event!
Related Topics: Events at the Indiana Roof, Best Indianapolis Venues, Downtown Indianapolis Venues, Event Décor, Indianapolis Event Venue, Indianapolis Wedding Venue, Unique Wedding Venues