The Super Bowl has come and gone, but I feel it has made a lasting impression on the people in this city, as well as the businesses. Even though some people know Indianapolis as "Naptown", I have always felt quite the opposite. There is so much to do – if you look hard enough – and a lot more this city has to offer than what meets the eye. Not only is there plenty to do, there are more than enough wonderful people to enjoy it with!
We were very fortunate to have such wonderful events here that week. It took months of preparation and it was a jam-packed Super Bowl week, but we had a lot of fun and it was all worth it in the end!
This elegant corporate party was a Moroccan themed event, equipped with a Moroccan glass chandelier, tents, lounge areas and gorgeous centerpieces from JP Parker Flowers. Even the stage area was decorated to fit in with the theme.
The Moraccan Themed Ballroom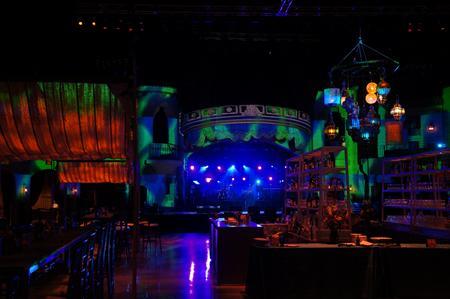 The team from Markey's Audio Visual did an amazing job with all of the technical features we had that night, including the stage for the concert, which looked absolutely amazing. The concert sound and lighting really changed the dynamics of the ballroom and you almost forgot where you were for a few minutes! It truly was a local affair, as we even had Jim Cerone on the balcony DJ'ing the event, which included Maroon 5 as the featured entertainment. The event was a success and we had so much fun being apart of the Super Bowl in Indianapolis! We are keeping our fingers crossed it isn't the last one we get to host!
Some Moroccaan Appetizers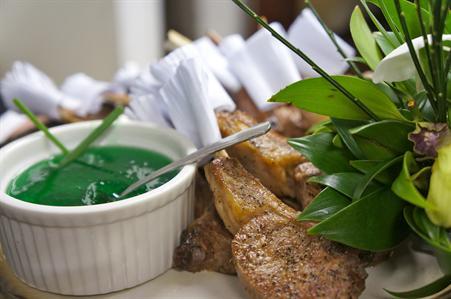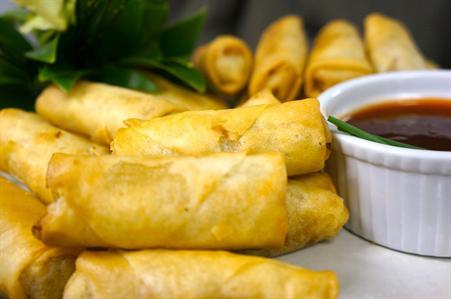 A Few of Our Wonderful Staff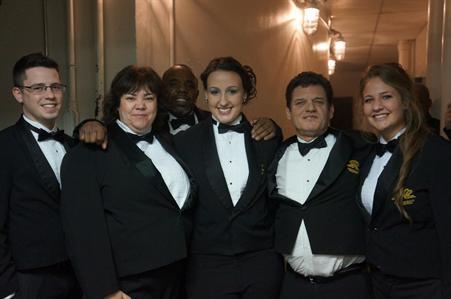 Check out more photos from the night on our Facebook page!
Related Topics: Super Bowl, Indianapolis Corporate Events, Special Events, Corporate Events & Parties, Famous Guests of the Indiana Roof Ballroom, Indianapolis Corporate Parties, Super Bowl in Indianapolis, Sports Events