As many of you may know The Indiana Roof Ballroom has one of the most unique dance floors around. The Roof was first opened in 1927 after the completion of the soon to be famous 8,700 square foot circular dance floor.
Our dance floor was created with one-inch strips that were soaked so that they could follow the curves of the floor. One of the most unique aspects of having a wedding with us at The Roof is that you get to dance on the same floor as Audrey Hepburn, Doris Day, Bing Crosby, Frank Sinatra and many more.
Big Band Dance Series / Practicing Your First Dance
We also have a series called the Big Band Dance Series that allows dance companies and ballroom dancers the opportunity to use our unique floor for a fun evening filled with dance. We often encourage our brides and grooms to practice their first dance at one of our Big Band Dances before their wedding day arrives.
One of the dance groups that we have seen for many years are the Indy Dancers. The Indy Dancers formed their club in 1983 originally as a disco club, however, throughout the years they eventually added in ballroom, Latin and swing dances. In 2002, the Indy Dancers became incorporated and were established as a non-profit. Their motto is "We dance just for the fun of it."
Here at the Indiana Roof Ballroom the Indy Dancers come to our Big Band Dance Series, but they also schedule events with us privately. This year they are celebrating their 30th Anniversary Dance with us, and we are thrilled to have them back. Indy Dancers considers their dances parties, because they love having a fun time dancing. They meet every Tuesday and the first and third Saturday of every month at various locations around Indianapolis.
We are so appreciative of groups like the Indy Dancers who come to enjoy our unique ballroom floor. In the words of Lawrence Welk, the Indiana Roof Ballroom has
"the most comfortable dancing surface in the world."
What better place to have your first dance as a husband and wife!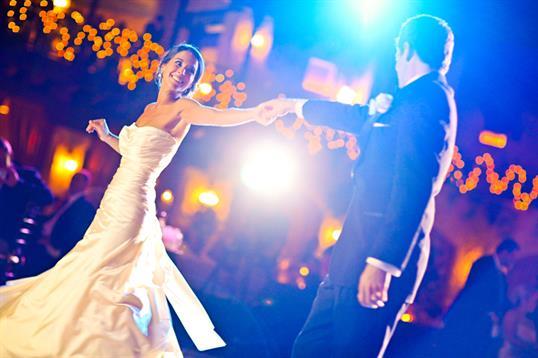 Related Topics: Indianapolis Wedding Venue, Wedding Ideas, Wedding Receptions, Wedding Venus, Weddings, Big Band & Swing Dancing, Wedding Dances, Indianapolis Swing Dancing, Indy Dancers, Indianapolis Wedding Receptions, Famous Guests of the Indiana Roof Ballroom, Indianapolis History, Unique Wedding Venues, Best Dance Floors