This past Wednesday, the Indiana Roof Ballroom hosted our first Group Corporate Tasting, which debuted our new Winter Menu. Setting the scene for the wonderful evening, Markeys' stage screens transported guests to another world with designs such as fireworks, seasonal leaves falling off of trees and fire. Guests were then welcomed with specialty drinks, some of the favorites being the Chai Chatta Latta and the Flying Fire, which featured a Ghost Pepper infused Bourbon.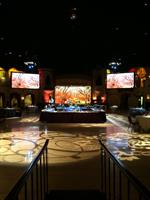 The centerpiece of the night feautred PAMAtinis on an ice luge donated by Jose and Sons. Walking around the Ballroom, guests were able to sample different items from our Winter Menu at various food stations.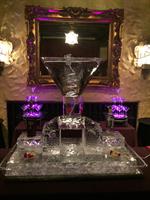 Station One showcased entrees such as Beef Tenderloin, Steak Diane, New York Strip Loin, and Bourbon Glazed Pork Chops. Station Two featured our favorite Poultry dishes such as Chicken Piccata with Penne Pasta, Cranberry and Panko Crusted Chicken, Chicken Bruchetta with a Roasted Tomato Cream Sauce, and Black Cherry and Brie Roulade with a Cognac Demi. Station Three stole the show with a Live Action Risotto Station that was accompanied with vegetables and Duck.
This Corporate Client tasting was a one of a kind event in which we were pleased to be the hosts and looking forward to another next season. Not only can we make your next event memorable, but the planning experience along the way will be easy and fun. Plan your next Coporate Event with us by contacting our office at 317.236.1870.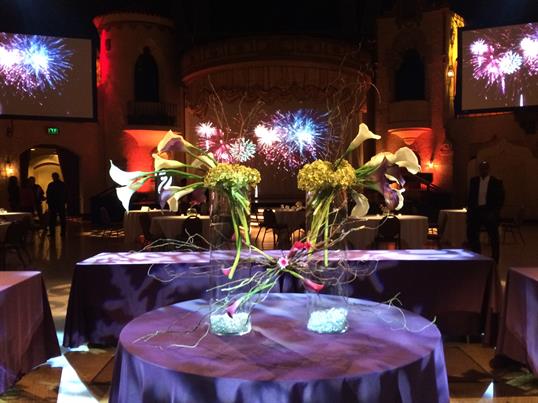 Related Topics: Indianapolis Wedding Catering, Corporate Catering, Wedding Catering