Have you always dreamed about making a grand exit from your wedding reception, with all of your friends and family sending you and your new spouse into your happily ever after? Well, this couple didn't want to take any chances on being able to capture that once in a lifetime image most brides dream about for their big send off.
The Bride and Groom decided to make a grand entrance instead. With the red carpet rolled out and all of their loved ones waiting, sparklers in hand, they made their shinning entrance into the Ballroom. This was such a great idea and we had to share it with you!
For more pictures of this gorgeous wedding, check out the post from Nathanial Edmunds blog here.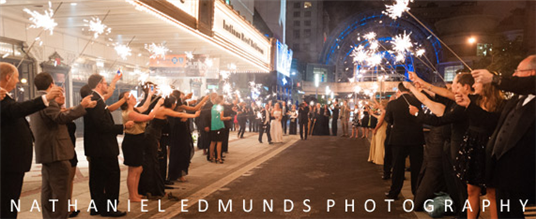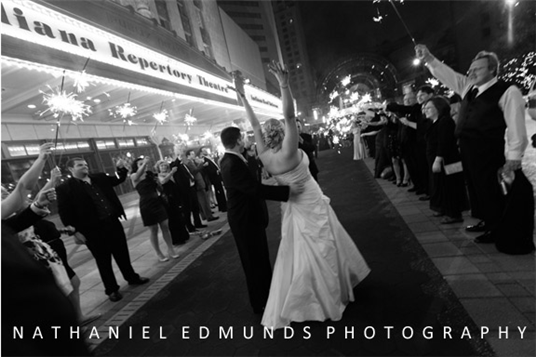 Wedding Ideas
If you are looking for other great ideas and inspiration for your wedding, check out our Indianapolis Wedding Gallery for great photos and insight into decor, venue options, culinary treats, themes, lighting and more.
Related Topics: Indianapolis Weddings, Wedding Ideas, Wedding Receptions, Indianapolis Wedding Receptions, Indianapolis Wedding Venue, Wedding Photography Indianapolis